News
Microsoft Inspire 2022 Highlights: Top News and Themes
By Gladys Rama
July 20, 2022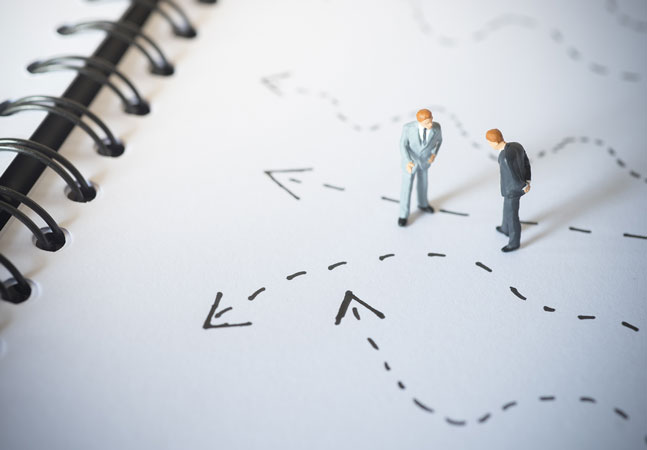 For the third year in a row, Microsoft's Inspire conference, the marquee partner event of the year, was a relatively low-key virtual affair.
The Day 1 and Day 2 keynotes, which featured talks by CEO Satya Nadella, newly minted chief partner officer Nicole Dezen, security corporate vice president Vasu Jakkal, and top channel execs like Nick Parker and Judson Althoff, featured few curve balls. As expected, the engine driving much of the presentations was the Azure cloud — how Microsoft customers increasingly live and die by it, and how partners can make money on it. Other recurring themes from the conference, which wrapped up on Wednesday:
Remote collaboration tools (particularly Microsoft Teams and Viva) are critical to supporting today's hybrid work environments.
How Microsoft's ongoing investments in its security products, from the omnipresent Defender line to the relatively new Entra family, can help partners meet the challenges of more sophisticated, expensive and high-stakes cyberattacks.
Data is everywhere, and Azure's AI capabilities are what's needed to harness that data for practical use. "This is the age of AI," Nadella said during his keynote talk.
The MCPP Switch Is Coming
However, this year's Inspire was notable for being Microsoft's first major partner event since it announced this spring it is retiring the current Microsoft Partner Network (MPN) in October, and replacing it with the new Microsoft Cloud Partner Program (MCPP). The MCPP will distinguish partners according to their proficiency in six areas:
Data & AI (Azure)
Infrastructure (Azure)
Digital & App Innovation (Azure)
Business Applications
Modern Work
Security
Microsoft envisions these proficiency areas as being aligned with specific customer sales targets. Parker, head of Global Partner Solutions, described this concept at Inspire using the metaphor of a house:
Microsoft's house metaphor for how the MCPP's 6 solution areas can be sold, according to Parker. #msinspire #msinspire22 #microsoftinspire pic.twitter.com/Jv9V3Ar1ts

— Gladys Rama (@GladysRama3) July 19, 2022
Microsoft for Industry
Another departure this year was Microsoft's hyper-focus on industry. The company has six planned industry-specific cloud offerings — Financial Services, Healthcare, Manufacturing, Retail, Nonprofit and Sustainability — each in different stages of completion. At Inspire, Julie Sanford, vice president of Go-to-Market Strategy and Programs at Microsoft, described these as "vertical expressions" of the Microsoft cloud.
Microsoft is pushing partners to leverage these various industry cloud platforms and to tailor their offerings for the industries that suit them best. As Althoff, Microsoft's chief commercial officer, said during his portion of the keynotes, "Our partners are key to our industry strategy."
"Go vertical" isn't a new exhortation from Microsoft; the company has been encouraging partners to take a vertical industry approach for years. Recently, however, Microsoft has been making its industry goals more explicit — for instance, by developing those six distinct industry-specific cloud platforms. Moreover, when the MCPP launches, it will have built-in incentives for partners who take Microsoft's industry directive seriously.
Sanford said during the Inspire keynote that the MCPP will have industry partner designations, starting with health, financial services and retail. Microsoft intends to launch "co-design sessions" with partners to help develop these designations, she added.
News Roundup
There were several notable product launches and updates announced as part of Inspire this week. Check out the links below for our coverage:
Azure Migrations and App Modernization: Microsoft Lists Partners' Cloud Objectives at Inspire: There are three key ways partners can facilitate their customers' digital transformations, according to Microsoft — and, not surprisingly, they all center around the Azure cloud.
Microsoft Inspire 2022: Enterprise Collaboration Upgrades on Display: The collaboration improvements touched on Microsoft Teams Connect Shared Channels capability, Excel Live for content editing by groups of people, a Video Clip sharing application and a Collaborative Annotations feature that was added to the Microsoft Whiteboard app. Microsoft also described a new "Viva Engage" addition that will be coming to its Microsoft Viva "employee experience platform." It also announced coming enhancements to its Windows 365 desktop-as-a-service offering.
New Microsoft Cloud for Sovereignty Helps Government Customers Meet Requirements: The new Microsoft Cloud for Sovereignty has arrived to help public sector customers meet compliance, security and policy requirements when processing data and workloads in the company's cloud.
Microsoft and Oracle Announce Database Partnership: This new offering brings tighter integration for Microsoft Azure customers who are leveraging Oracle's database services.
Microsoft Enlists Nuance Tech in New AI-Powered Contact Center: The new offering, dubbed the Microsoft Digital Contact Center Platform, significantly incorporates AI technology that Microsoft inherited from its $19 billion acquisition of Nuance Communications Inc., which was finalized this past March.
Microsoft Touts Cost-Saving Benefits of All-in-One Security Solutions: Among the needs enterprise customers are looking to fulfill, Microsoft said the reduction in tool sprawl — the state of having numerous security solutions in place over a single network — is high on that list.
Microsoft Cuts Ribbon for 'Azure Space Partner Community': Partners that join the Azure Space Partner Community have access to specialized technical support and go-to-market benefits.